You are now leaving the JAM Industries website / Vous quittez maintenant le site de Les Industries JAM.

Continue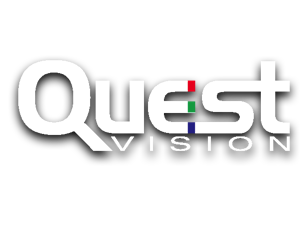 With its decreasing cost, mass manufacturing, and vast improvements, the solid state lighting technology has become widely used and large video screens for temporary use have now become standard inventory worldwide at event rental companies. In an effort to be most competitive and to offer the latest technology, Quest Vision has been launched with a mandate to provide advanced and cost efficient LED video screen for rentals, permanent installations, and for special applications when custom designs are needed. Made to order in dedicated factories, from the smallest pixel-pitch to the brightest and robust IP rated touring outdoor panels, Quest Vision leads the way in this complex market by offering performance oriented, stable and tested products at a reasonable cost, all backed by our in-house warranty, that of long term support provided by Erikson Pro.
La fiabilité de la technologie DEL n'est plus à faire et sa démocratisation en a fait un source fiable pour la fabrication d'écrans vidéo à utilisation temporaire, partie prenante de tout inventaire le location via le monde à même les sociétés de location. Afin d'être des plus compétitifs tout en assurant l'intégration de la dernière technologie, Quest Vision fut introduit avec l'objectif d'offrir les dernières avancées en matière de technologie tout en demeurant abordable. Location, installations permanentes, ou pour applications spéciales, Quest Vision est une solution fiable : faits sur mesure dans des usines spécialisées, de la plus haute densité de pixels à l'écran de tournée IP dès plus robustes et lumineux, ou que ce soit pour répondre à un besoin particulier, Quest Vision ouvre la voie dans ce marché complexe en offrant une solution fiable : stable et performant et à un coût raisonnable, Quest Vision est soutenu par une garantie reconnue, celle d'un soutien à long terme fourni par Erikson Pro.